ABOUT OASIS HEALTH
Oasis Health supplements* were formulated by Rheumatologists for Patients wanting a natural, preventative approach as part of an overall wellness plan. Our family of products are third-party tested for purity with verified sourcing and domestic manufacturing. These nutritional supplements are designed to help achieve your goals.
Our family of products have outstanding purity in their sourcing of raw materials and are packaged for convenience. Our products do not contain GMOs and are gluten-free.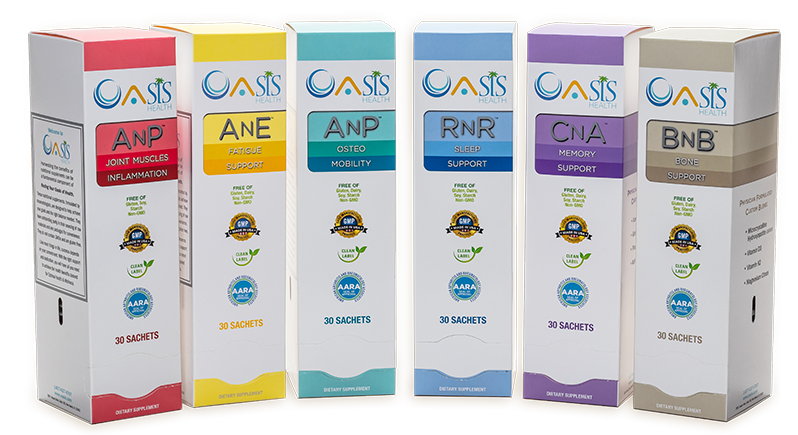 *These statements have not been evaluated by the Food and Drug Administration. This product is not intended to diagnose, treat, cure or prevent any disease.