New Patient Packet
New patients can save time during their first appointment by completing the Patient Registration form before their visit.
If you are a new patient, when you call us for an appointment, please provide your email. We will send you info with all patient forms for you to fill out online before your visit! No printing is needed!
If you prefer to print out the forms and fill out by hand, please click here.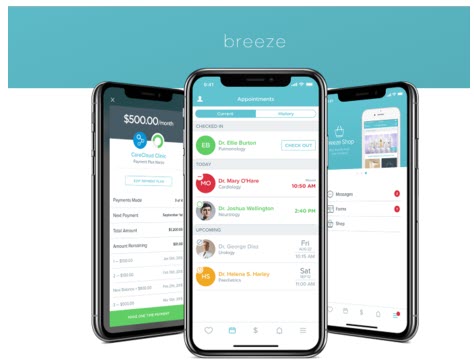 Established Patient Packet
Established patients are required to ensure yearly that their current information is on file. With our transition to electronic record-keeping, updating this information is now a Breeze!
The usual information completed each visit, where you describe in your own words how you are feeling, is now able to be updated electronically too. And, just like early check-in from home works at the airport, you can take care of this before your visit from the comfort of home (or any mobile device). We have tablets available in the office if you don't have the chance to respond to the invitation.
If you think you have previously activated your account, click on "forgot password."
If you never have, ask us for a new invitation, and we will email one to you!
Don't forget to check spam folders, as sometimes invitations can wind up there.
The key code or activation code is "Panda."