Glenn R. Parris, MD is the founder and CEO of Parris and Associates.
Originally from New York City, he is an alumnus of The Bronx High School for Science, Fordham University, and SUNY Buffalo School of Medicine. He completed his residency at Emory University School of Medicine and has been in practice for more than 25 years. He is a board-certified rheumatologist with a special interest in Systemic Lupus Erythematosus, Osteoporosis, Rheumatoid Arthritis, and Arthropathy.
He is the state medical director for the American Arthritis and Rheumatology Associates (AARA), the largest Rheumatology physician supergroup in the United States.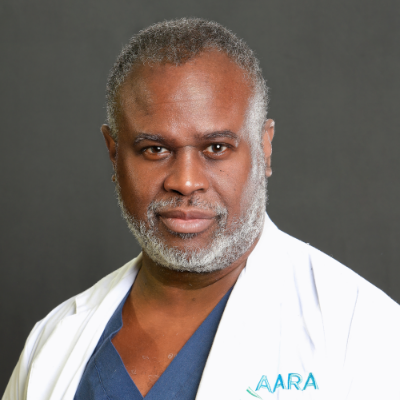 Dr. Parris is married to Carla Hackett Parris and the father of two adult children. He is a published author and has written a medical mystery (The Renaissance of Aspirin) and science fiction (Dragon's Heir). He is a contributing author to Marvel's latest Black Panther Anthology – Black Panther: Tales of Wakanda.
LOCATIONS:  Lilburn, Roswell and Sugarloaf