For your convenience, we offer in-person appointments and infusions in both our Lawrenceville and Lilburn locations.  Our Suwanee satellite location has re-opened. Current patients may return to this location.
This is an evolving process, and we will continue to provide you with updates and changes to our office process. We will continue our safety measures with screening temperatures and a questionnaire when patients arrive for appointments.
We appreciate your patience with us as we try to accommodate patients safely. Thank you for continuing to put your faith in Parris and Associates.
We are continuing our safety measures for patients' safety by practicing social distancing and frequently cleaning and sanitizing patient rooms, restrooms, and waiting areas.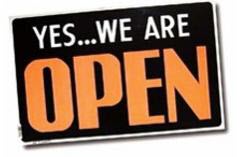 We ask that you continue to follow the recommendations of the CDC, including:
Frequent hand washing for 20 seconds
Wearing a mask
Covering mouth and nose while coughing/sneezing and disposing of used tissue
Avoiding others who are sick
Avoiding large crowds
Avoiding non-essential travel (including overseas travel and cruises)
For the safety of everyone, please wear a mask to your next in-office visit.  
Sincerely,
Dr. Glenn Parris
Dr. Madhurika Samakur
Ms. Jennifer Young
Ms. Yasmilka Sarmiento
Parris and Associates Staff